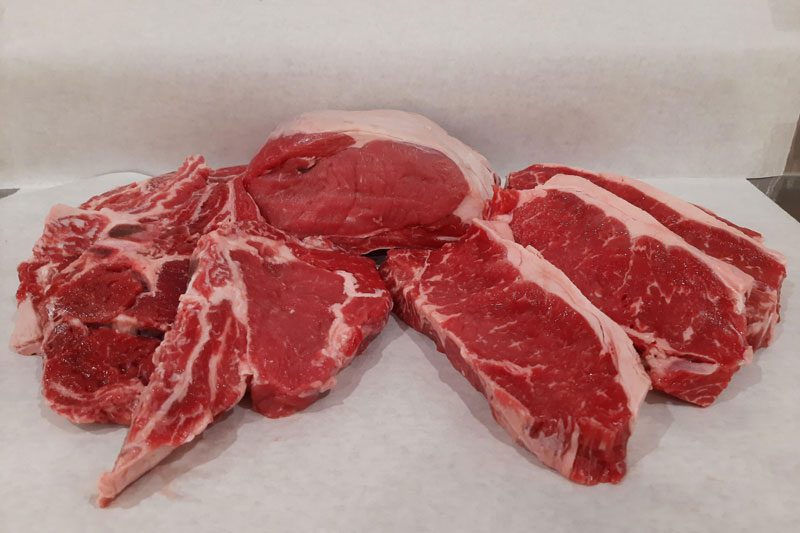 BEEF
Ferraro's philosophy: "Buy direct, save and pass the savings onto our customers." This has been the Ferraro's philosophy for many decades and continues to be today. Besides the savings, it is also the variety. You can count on one hand the stores throughout our state that carry the variety, quantity, and quality of cuts, steaks and roasts that Ferraro's Market handles. Special cuts are never a problem at Ferraro's. Ask one of our many associates circulating the sales floor. They will be happy to take your request and it will be fulfilled within minutes. As opposed to the majority of other so-called butcher shops that actually do not have a butcher on the premises, at all times Ferraro's has a minimum of 3 butchers who are cutting just red meat.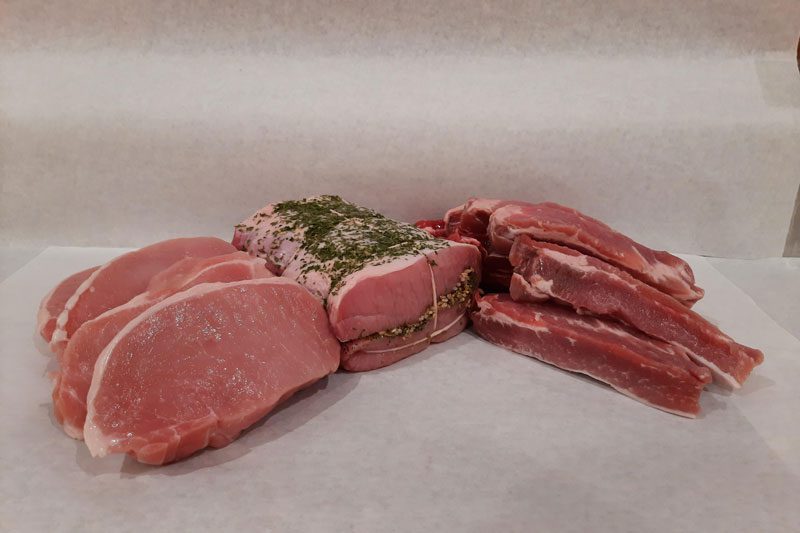 PORK & POULTRY
When it comes to Pork and Poultry at Ferraro's it comes down to three simple factors, quantity, quality and variety. As far as the pork goes, our sixty feet of pork display cases are filled with everything from pork chops to porchettas, pork shoulders to fresh hams. Not to mention stuffed pork roasts and pork chops. The same applies to poultry. The variety of chicken and turkey we carry can't be beat. Looking for fowl (soup chickens)? Ferraro's has them. Turkey wings and drumsticks? Yes, we do!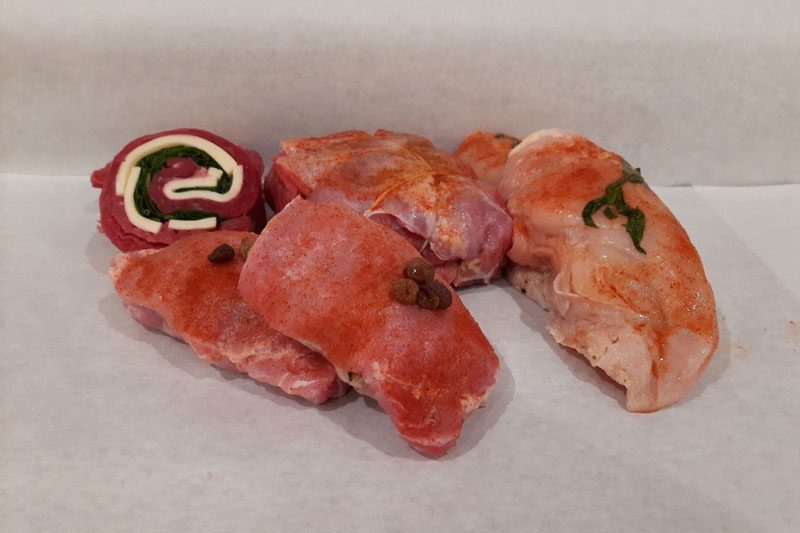 READY TO COOK
If you were to try a new item from our Prepared and Ready to Cook selection each night you would be able to eat for months before you ran out of new items. The selection of stuffed chicken breast, stuffed pork chops, pinwheel steaks and roast, marinated beef and chicken is endless.  Never mind the gourmet burgers, gourmet sausages, specialty patties. I could go on and on. It would probably take me months just to list them all!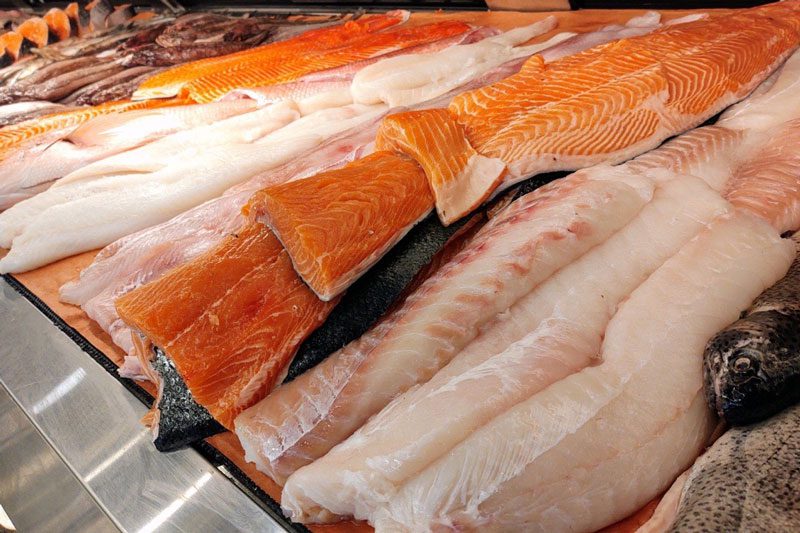 SEAFOOD
Looking for freshness, quality and value in seafood? Look no further. The term "market fresh" really hits home and describes Ferraro's Market Seafood Department! Product is brought in fresh from New York's Fulton's Fish Market every other day. You would have to be on the boat holding the fishing pole to beat the freshness. Tired of eating the same types of fish each time? Ferraro's will take care of that! Shark, Striped Bass, Fresh Anchovies, Razor Clams, and the list goes on and on. Want to try something new but not sure how to prepare it? Let one of our seafood associates help out. We have recipes to match your every desire. Of course, there are the prepared and ready-to-cook items, too! Stuffed Sole, Stuffed Shrimps, Five varieties of Stuffed Clams, Seafood Kabobs. You want it? We have it!
PREPARED HEAT & SERVE FOODS
What sets Ferraro's apart from other stores that have prepared foods? It's simple: our employees preparing the food are just not cooks following a basic recipe.  Ferraro's has creative, imaginative chefs who are always creating a new entrée, soup or sauce that takes your breath away. It's always something that you would have never thought of on your own. Always full of flavor! Never mind who has the time to come home and start preparing restaurant-quality meals? That's why you have Ferraro's. All your favorite chowders and soups, old-time favorite sauces like Puttanesca and Sunday sauce, along with the crowd-pleasing Vodka sauce and every entrée imaginable. The old standards like Eggplant Parmesan, Chicken Marsala and of course new selections like Butternut Risotto, Thai BBQ Wings, Porchetta with Broccoli Rabe and Cherry Peppers. I know my mouth is watering too!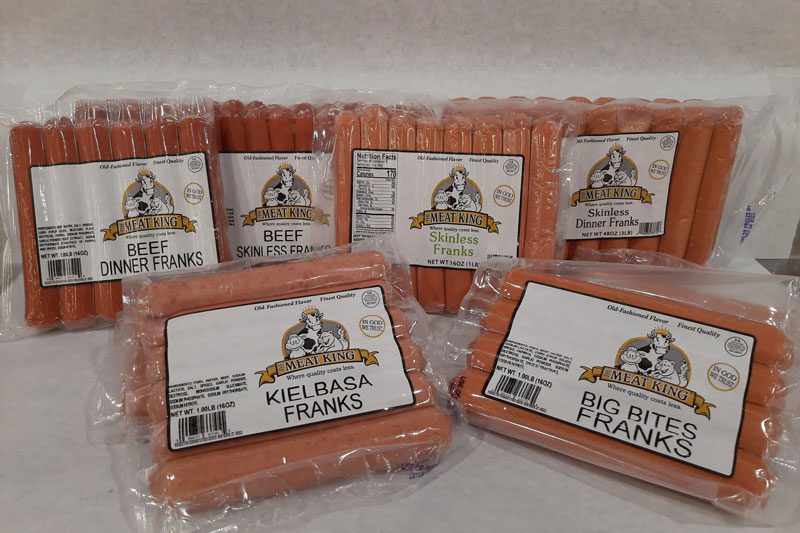 FERRARO'S FRANKS
The saying is, once you go FERRARO'S you never go back. That's what they say once you try our franks. When you think Ferraro's market you think variety. The same holds true for our original recipe franks. Natural casings with that pop, Big Bites-Skinless and with Casing, Georgia Hots with that kick-Beef or Original, Cheese Franks, Kielbasa Franks. Variety, variety, variety! What's variety without the flavor? Ferraro's hits the mark on both counts. We carry one-, three- and five-pound packages. Try a one-pounder and see for yourself.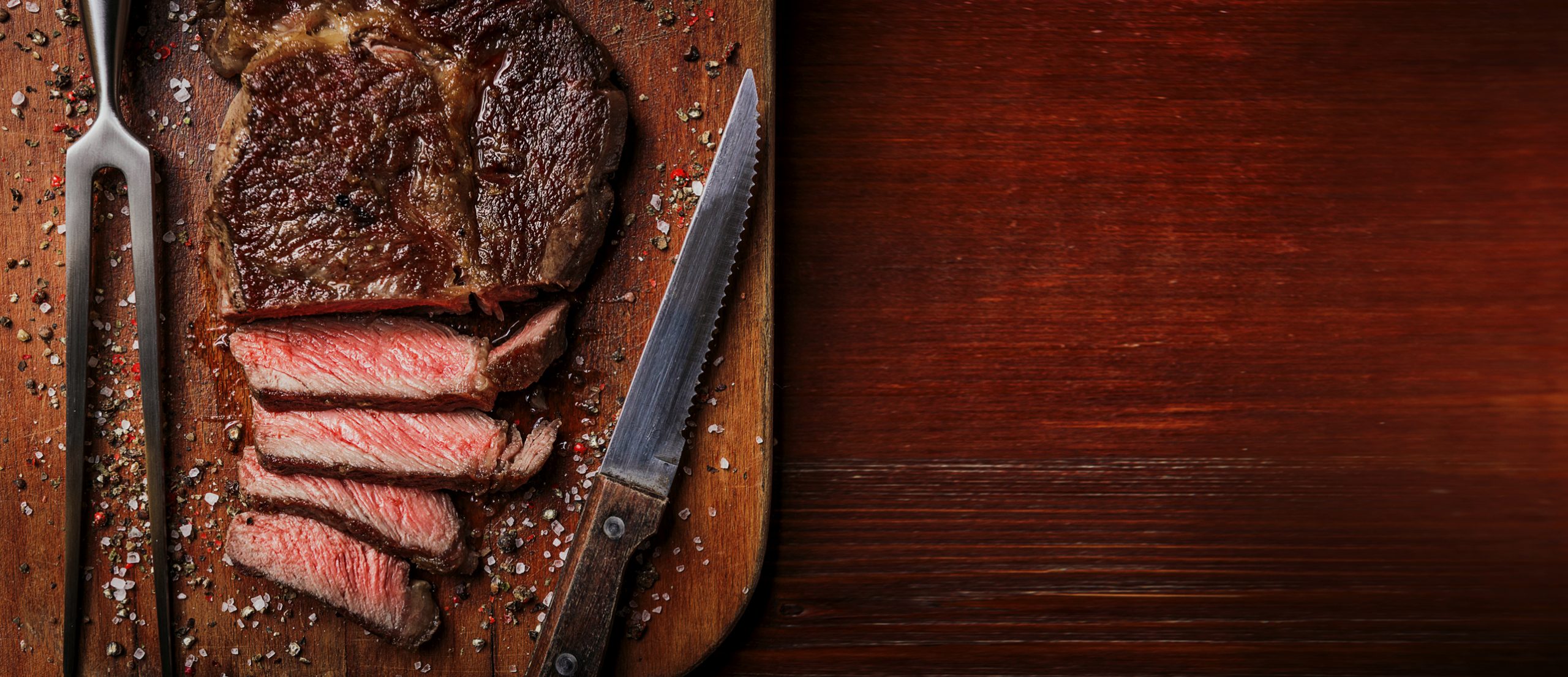 PRODUCT SPOTLIGHT
12oz Ribeye Steak
Raised locally at our farms and cut by our master butchers, each of our steaks is the highest quality. Whether you're preparing a romantic meal, or grilling with your pals, our steaks cook beautifully to perfection in any setting.
RECIPES
STOP BY TODAY!
North Haven
210 Universal Drive
North Haven, CT 06473